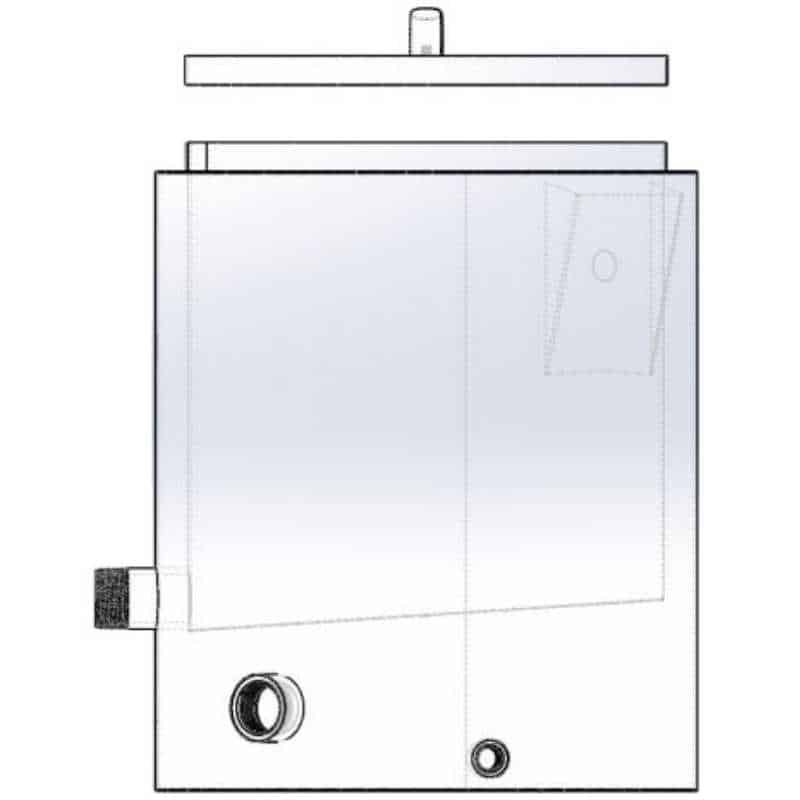 All Tanks have Sloped Bottoms for easy pouring & cleaning!
Prevent Burnt Oils: Double liquid jacketed tanks won't burn your oils and preserve the quality your customer deserves!
Sloped Bottoms: Sloped bottoms to ease cleaning and prevent wasting unused oils at the bottom of the tank.
Easy Pouring: All tanks come with ball valves for easy dispensing. We also sell Heated Ball Valves if your product is prone to quick hardening, like wax.
Decrease Labor: Our tanks are perfect for masterbatching. Combine your material once a week and use until it's gone!
Increase Production: You can produce a lot of soap or candles efficiently.
Save Time & Money: Less labor, less cost per bar – Equals more profit!
Built to Last: All stainless steel construction.
Versatile: Use for Oils, Candle wax, M&P, Honey, and more
Easy to use and maintain: Sloped bottom for easy cleaning. Keep your jacket full of water, and your tank is good to go!
No pumps needed: Tanks are designed for easy dispensing into molds, pails, or other containers.
Double jacketed tanks suited for all of your heating needs.
Sloped bottoms on most sizes help prevent waste and improve efficiency.
Indirect heat and regulated temperature ensures no risk of burning your material.
Extremely easy to setup, clean, use, and maintain.
Versatile for use with any product that requires even, controlled heat.
Large sizes available to masterbatch your product, saving you time and money.
Best used in conjunction with our Pot Tippers for optimum efficiency when making Cold Process soap.
All fittings (inner and outer jackets, lid) are 304 Stainless Steel.
Inlet and Outlet fittings to quickly cool your product for dispensing.
Our tanks are used across multiple industries. Have a question about your particular application? Contact us.
Ball Valve
Heating Unit
Tank Lid with Handle
Oil Heater